Our brand new course at the Bols Bartending Academy: WSET level 2 in spirits
Our brand new course at the Bols Bartending Academy: WSET level 2 in spirits is live!
On November the 23rd and 24th 2017, the Bols bartending Academy hosted their newest addition to the course program: WSET level 2 award in spirits. A unique opportunity for hospitality professionals to obtain this internationally acclaimed certificate, for the first time in Amsterdam!
WSET is a British foundation that provides internationally acclaimed wine and spirits courses which are offered globally. WSET was established as a charitable trust in 1969 to serve the growing educational needs of the UK wine and spirits industry. Funding was provided by the Vintners' company and WSET took over the education initiatives started by the wine and spirit association of Great Britain. Recognition grew for WSET qualifications and in 1977 WSET expanded abroad. Today, WSET qualifications are available in over 70 countries in 19 languages, through a network of over 600 course providers, and the Bols Bartending Academy is proud to be part of this network.
Everything about spirits, history, production methods and taste
The level 2 award in spirits is different from the other courses that are on offer at the Bols bartending Academy. Most of our courses focus on bartending as a whole and are a combination of theoretical knowledge and practical skills. The WSET level 2 award in spirits is all about spirits, their history, production methods and their taste profile. During 2 days, our students will gain in depth knowledge of over 12 spirit categories and taste over 52 spirit samples!
To bring all this knowledge to life, we have invited four highly regarded professionals from the bartending community as guest speakers. Together with the Bols Bartending Academy trainers team, the students were submerged into the world of spirits.
Great guest speakers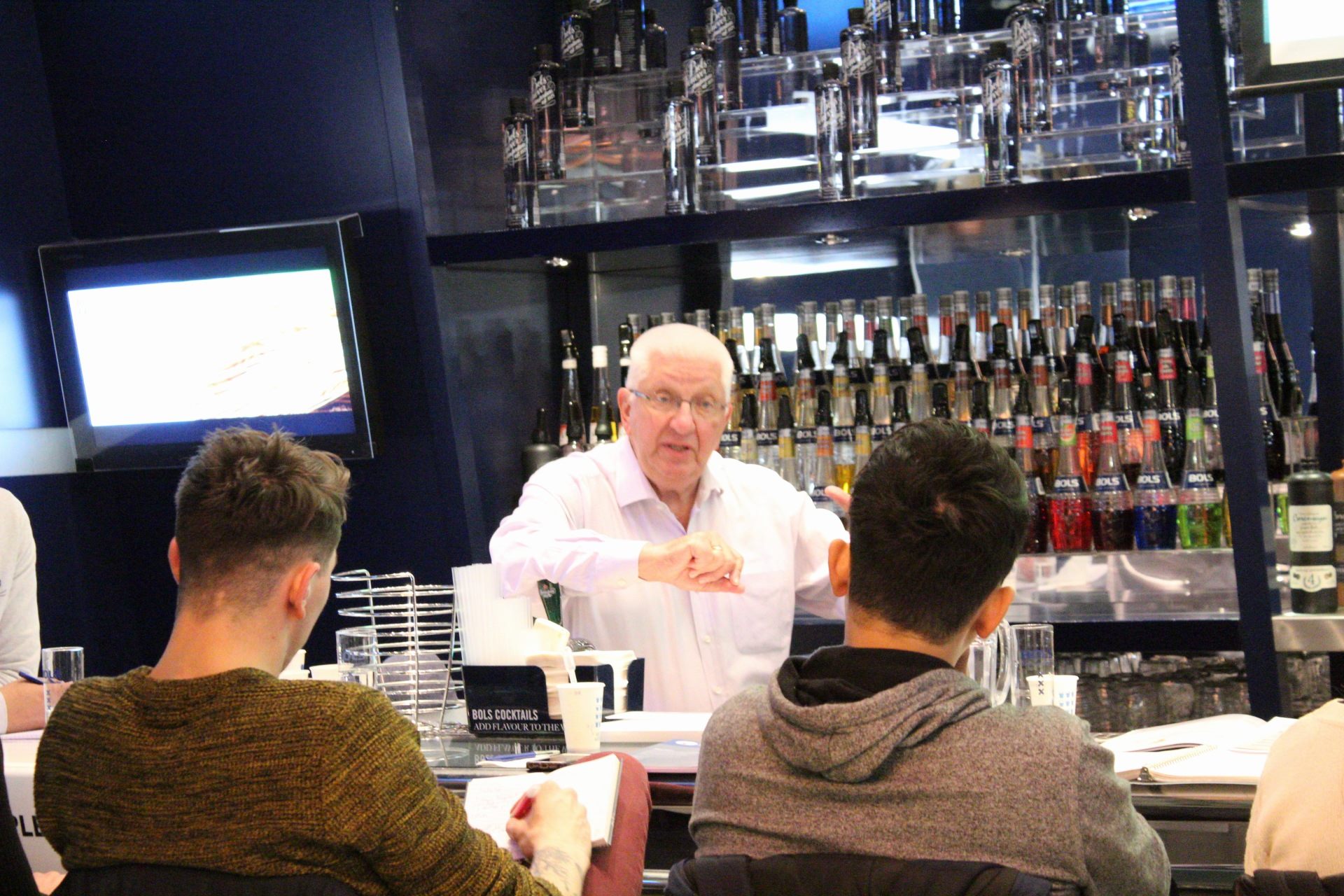 On day one, we welcomed our very own master distiller Piet van Leijenhorst, who shared his wealth of knowledge on Genever. Our master distiller has been responsible for all Bols products for over 30 years and his passion for Genever is truly inspiring.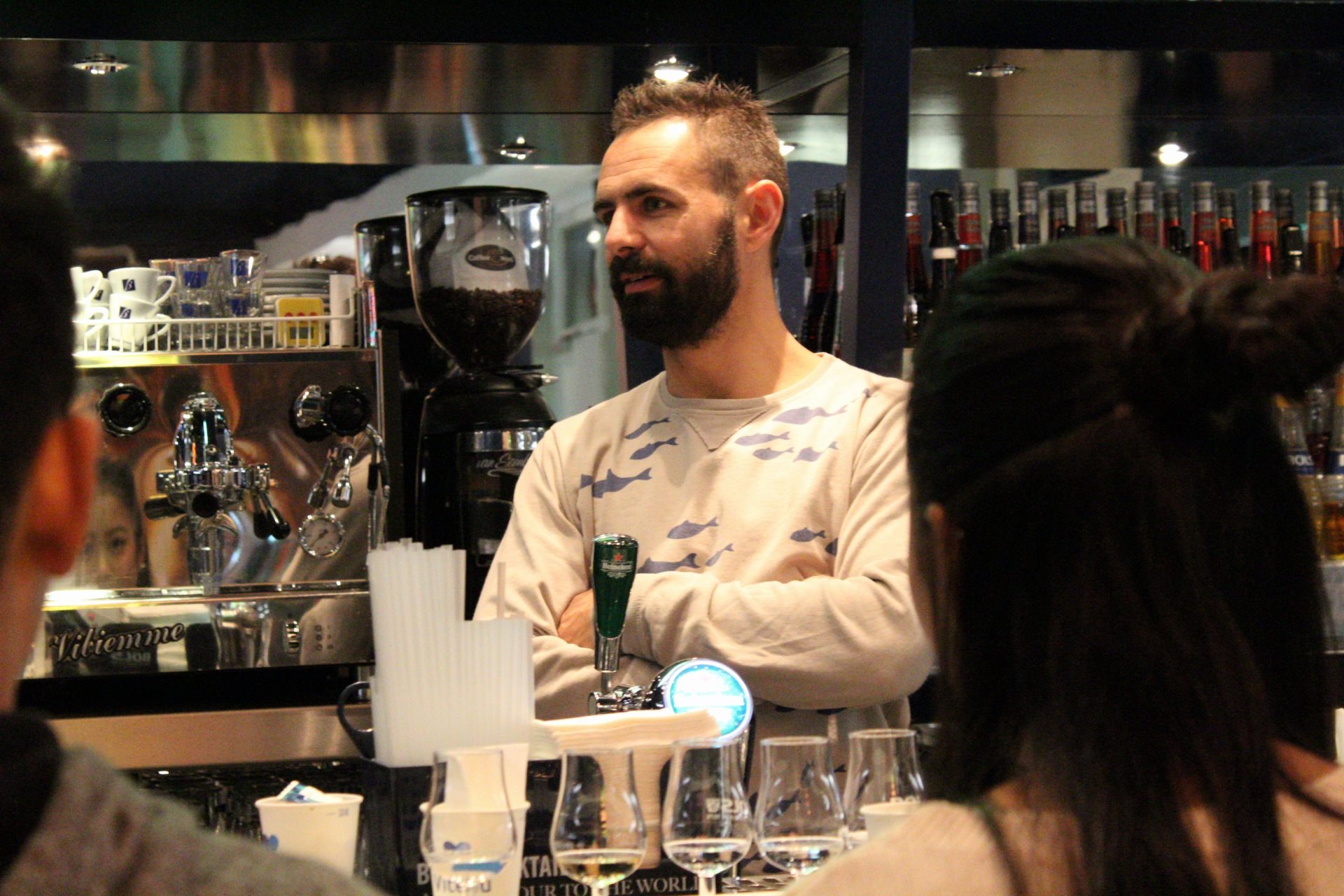 We also welcomed David Trampe on day one, bartender and Mezcal ambassador, who recently created his own brand of Mezcal: Agave de Cortes, edition David Trampe. His love for Mexico, Tequila and Mezcal earned him his nickname: half man, half agave. His many visits to Mexico and hands on experience in producing Mezcal makes him the perfect speaker on the topic.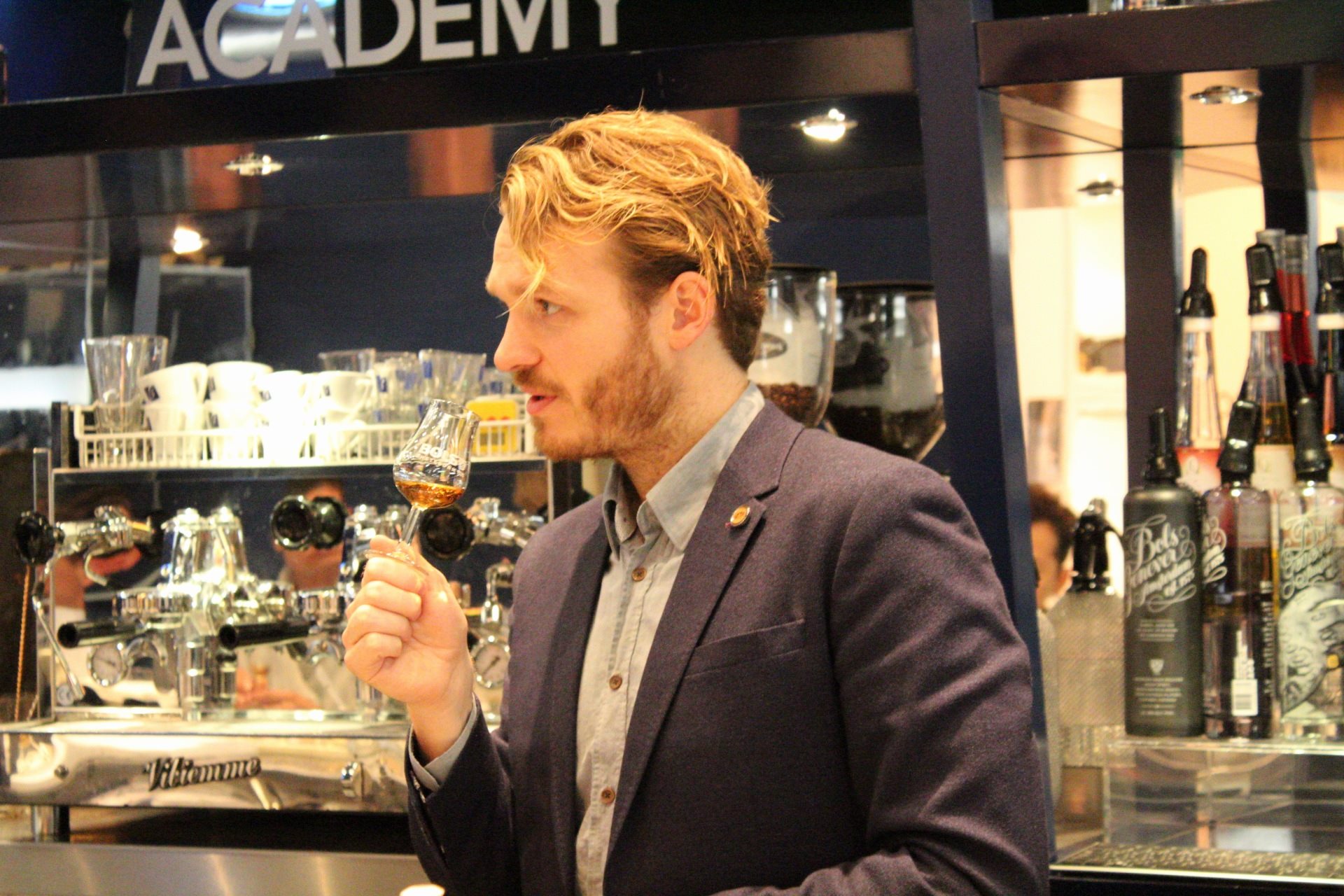 On day 2 the students explored the world of whisk(e)y under the expert guidance of Sietse Offringa, who was recently promoted to head of education for the Macallan whisky.

Our final guest speaker was Andrew Nicholls, a South African bartender based in the Netherlands for the past 16 years who has made a name for himself as a bartender and consultant both internationally and nationally. He recently launched his own white rum; William George, which is a very personal tribute to his heritage and named after both his grandfathers.

For more information on the WSET course, have a look on our website or contact us at: training@lucasbols.com
@BolsCocktails on Instagram
Want more cocktail inspiration and content from us? Follow us on Instagram and tag your Bols cocktail creation with #BolsCocktails
Follow Bols on Instagram